On Memorial Day, many of us feel a need to do something that provides a connection to our days in the U.S. Army.  In the late sixties, I was stationed in Germany with the 1st of the 81st Pershing Missile Battalion.   My personally assigned weapon was John Moses Browning's legendary 1911.  That well-worn handgun was not nearly as accurate in my hands as today's more modern versions, but certainly helped create the affection I feel for that design.   Therefore, I decided to ride a mountain bike to the Pima Pistol Club and shoot a few rounds of .45 ACP through a modern 1911 as an observance of Memorial Day.
All shooters must check in before proceeding to the firing areas.  Ranges three and four are for member's use.  A couple of friends were shooting on four, so I joined them.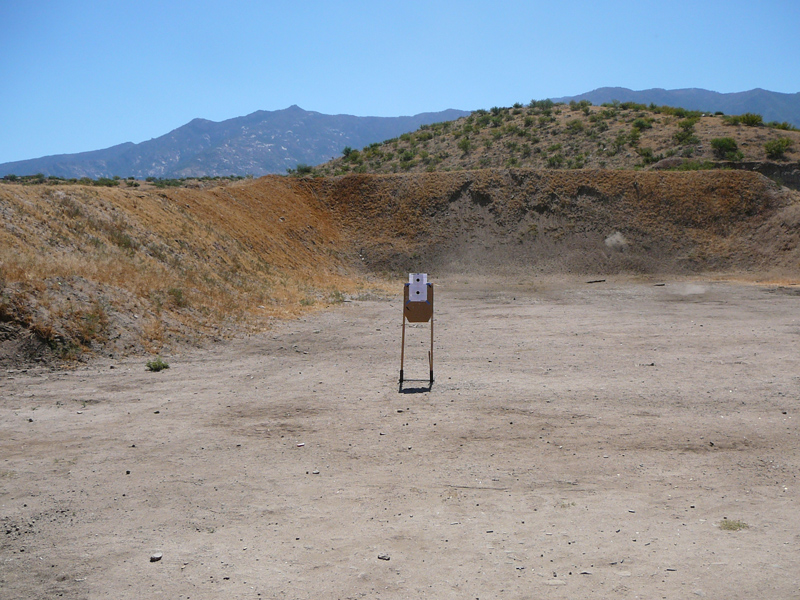 After setting a target at about 15 yards, a picture seemed appropriate.  That puff of dust near the berm 50 yards in the distance is a bullet strike from a fellow shooter to my right.
Pima Pistol Club shooting bench tops are usually carpeted to keep the works of art many of us shoot there free of scratches.  Here you see the pistol of the day and 50 rounds of .45 ACP.  The ammunition travels nestled in the second bicycle water bottle.  The pistol travels "cocked and locked" in a holster on my waist.  After all, this is Arizona.
Now that all the "magic smoke" has escaped, these spent cartridges are only useful to my friends who reload.  They always seem pleased to receive them.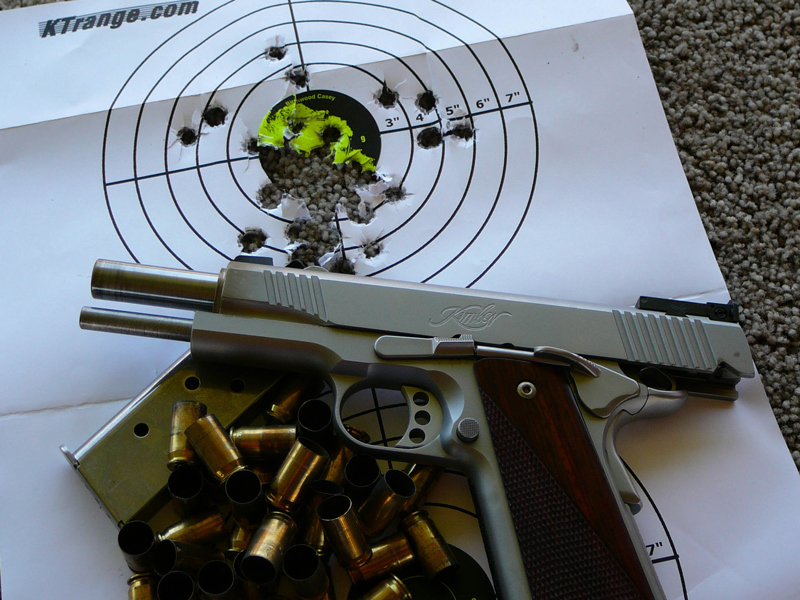 No range session is complete without a look at the target.  Shooting at a distance of 15 yards with a thoroughly modern 1911 reminds me of the less impressive results we achieved with GI versions many years ago.  Although I never fired one in anger, it makes me appreciate the bravery of those who often staked their lives on similar weapons during the wars fought in our sometimes-heroic, recent history.
To all those veterans of past conflicts fought to keep our nation free, "I salute you."