Every year, my wife makes an effort to ensure that the wildflowers in our yard reseed successfully.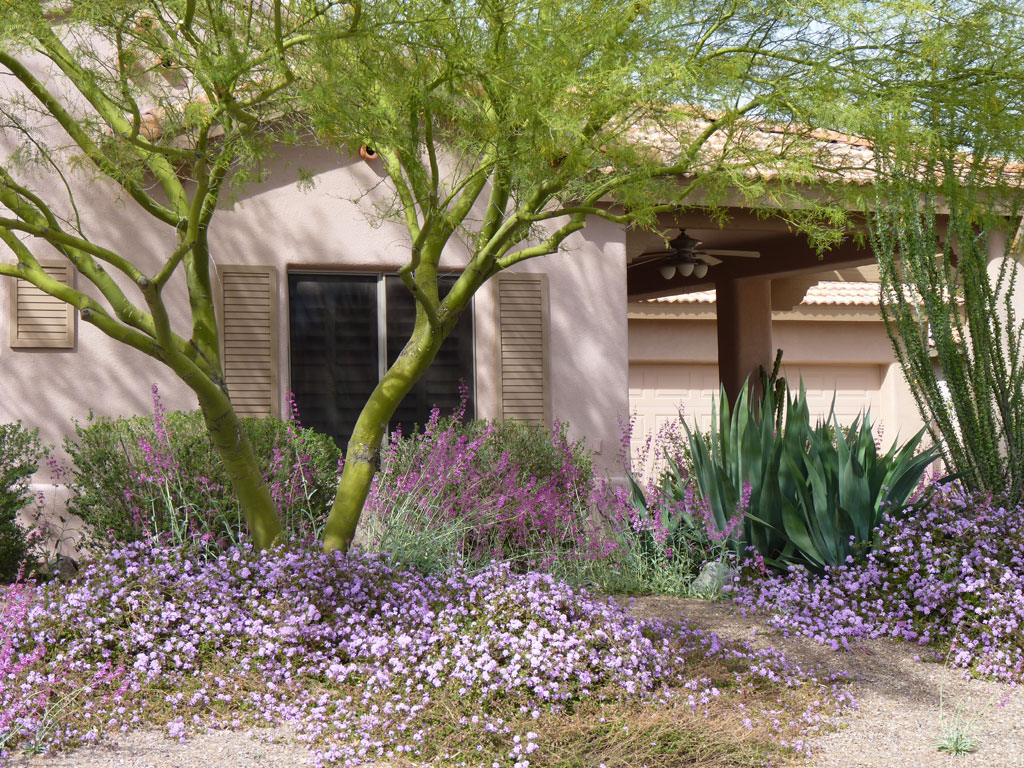 As you can see from these views of the front of our house, her efforts have paid off nicely.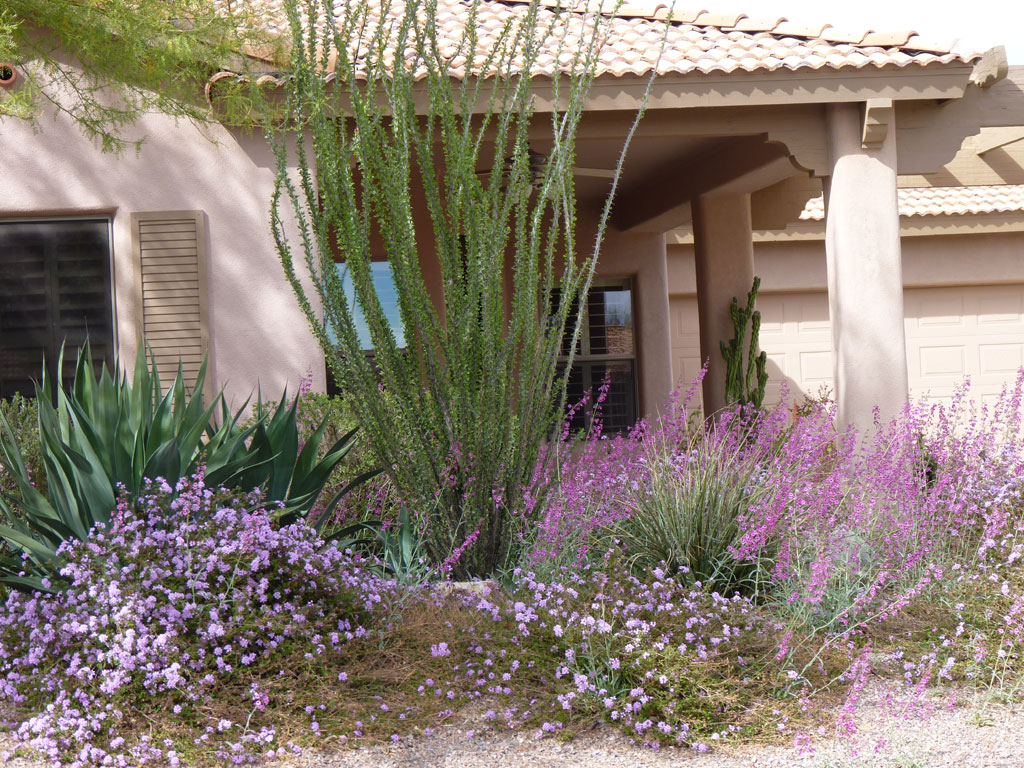 The Ocotillo is a Tucson Cactus and Succulent Society rescue.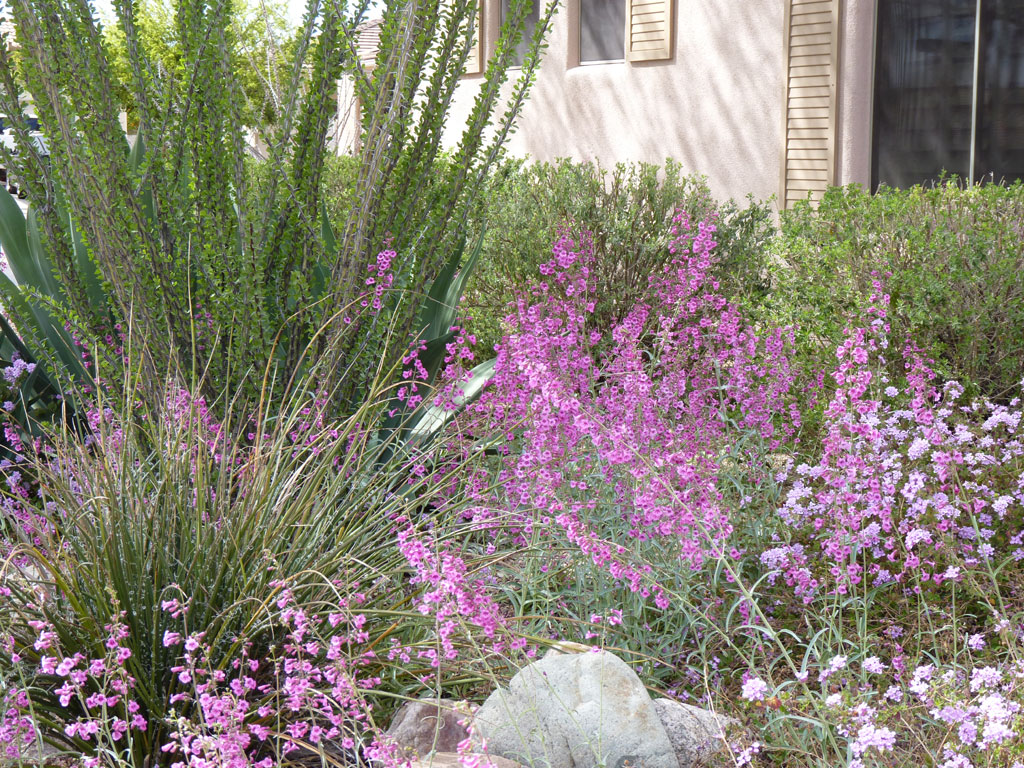 The Parry's Penstemon, Penstemon parryi, were originally volunteers found close to the street, later augmented with seeds from a neighbor's plants.